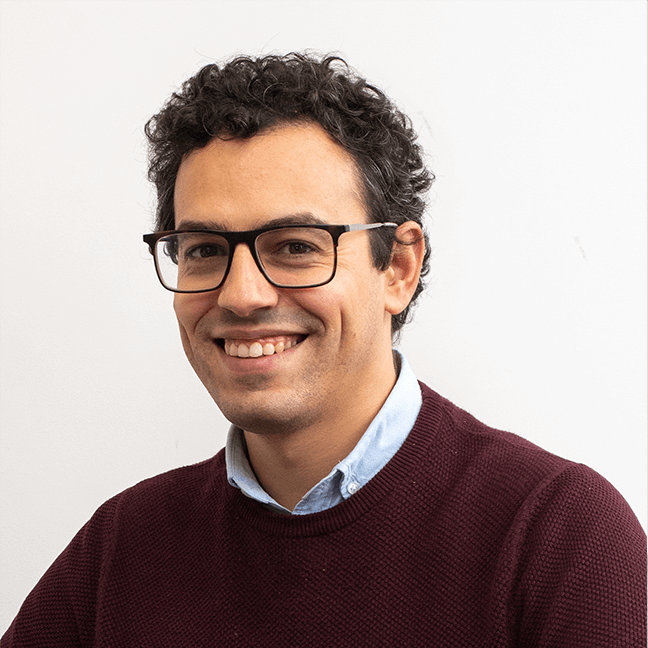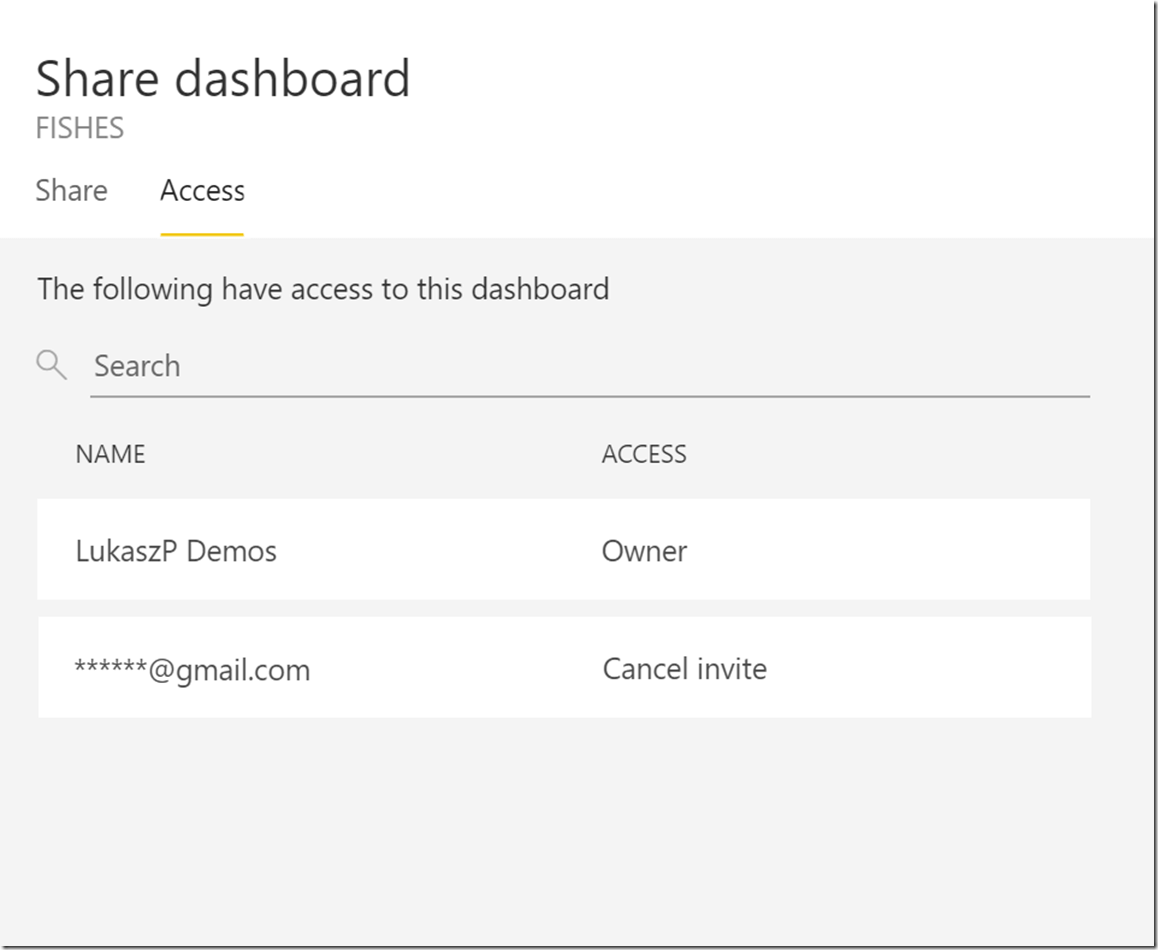 This was a huge step for Microsoft's Business Intelligence service. However, those who report to non-Power BI users know that they are not often looking for the full experience, but a quick glance at the numbers. These users know the feeling of taking screenshots, attach them to an email, and hit send a little too well. However, embedding Power BI reports in emails can be as easy as inserting a picture thanks to PowerBI Tiles Pro.
Send Power BI reports via email using PowerBI Tiles Pro in Outlook
Firstly, if you haven't done it yet, click here to download the Desktop trial version of PowerBI Tiles Pro from the product's website. The zip will contain three executable files, one for Word, another for PowerPoint, and the third one for Outlook. For our current purpose, run the Outlook file.
Open Outlook and click on New Email. Then, navigate to the PowerBI Tiles Pro Desktop tab and click Login to connect your Power BI account to Outlook.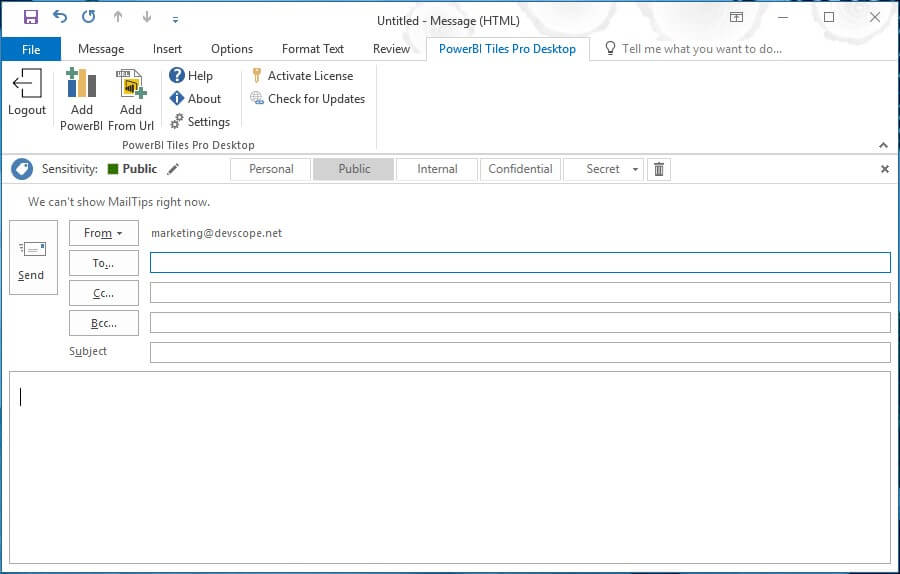 Click Add PowerBI to open a window displaying your Power BI workspaces. Navigate the list and check the ones you wish and click Add Items to add them to your email's body.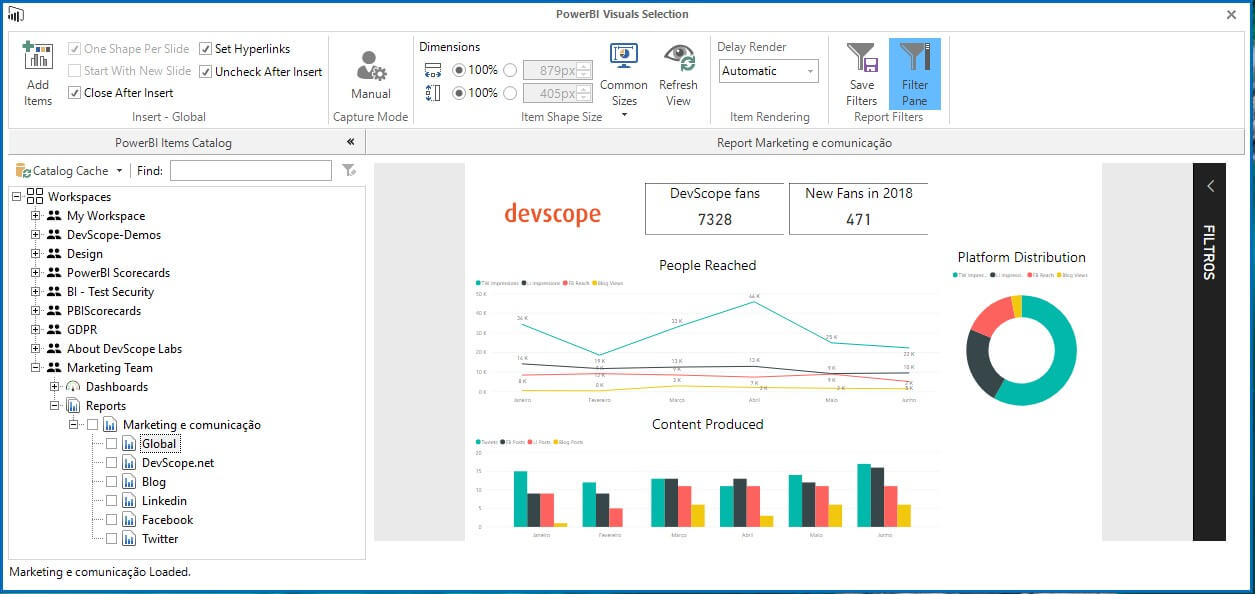 Alternatively, if you wish to insert a report from Power BI Online or hosted on another website, click Add from Url and paste that report's URL.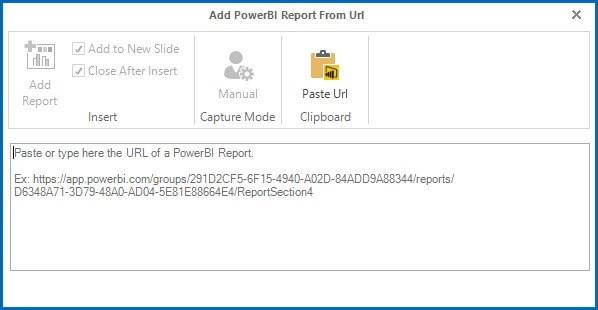 If you wish to add your Power BI report to a reply or include it on a forwarded message, make sure you double click the email you wish to reply to, otherwise, the PowerBI Tiles Pro tab won't be available.
And you're done. It really is as simple as that. Using PowerBI Tiles Pro to send data via email is a very easy way to keep non-Power BI users up to date with the latest figures, but if you wish to take the process to the next and automate the email delivery, you should consider giving the more advanced PowerBI Robots a try.
PowerBI Tiles Pro trial vs full version: what's the difference?
You can download a trial version of PowerBI Tiles Pro and use it without any limitations, save for a red watermark in your reports. If you wish to update to the full version of PowerBI Tiles Pro and remove this watermark, a 1-year license is available for only 99,99€. If you or your company wish to purchase multiple licenses, the price per unit decreases considerably.
You can download the PowerBI Tiles Online add-in for free from Microsoft's AppSource. The trial version includes the following limitations:
MyWorkspace is limited to 5 dashboards and 5 reports visuals.
Visuals will have a watermark.
An advertising banner will be placed on the report selection screen.
An annual PowerBI Tiles Pro license also unlocks all features in PowerBI Tiles Online.