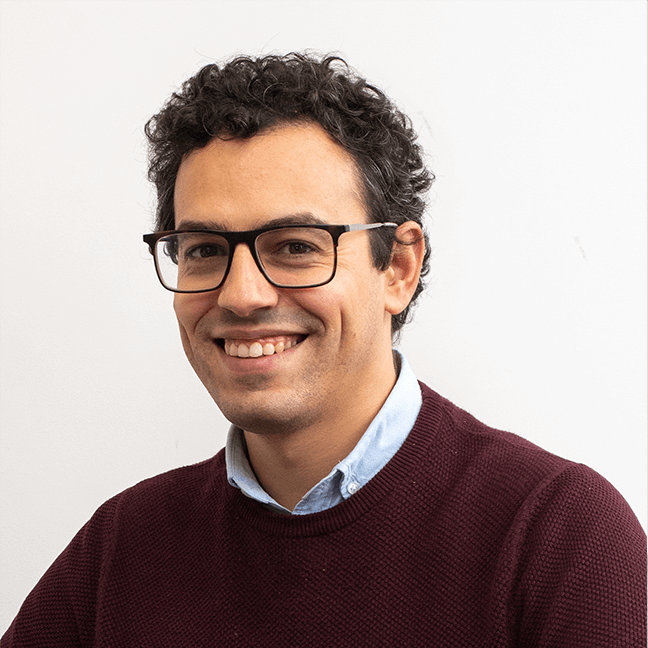 DevScope is proud to introduce PowerBI Portal, our first major release for 2020, and one that will hopefully be a game-changer for organizations with large report-sharing needs.
PowerBI Portal is a web tool that will allow users to embed any number of Power BI reports and dashboards on a portal with their organization's layout. Then, they can give access to this portal to whoever they want, regardless of being in their organization or even having a Power BI account. This opens up a world of tremendous possibilities where an unlimited number of reports and dashboards are shared with an unlimited number of users.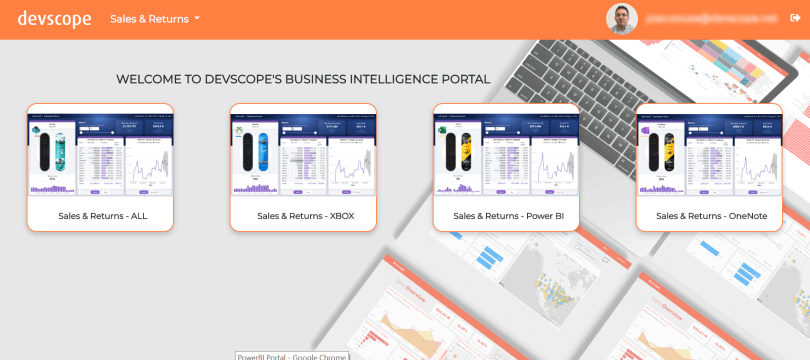 On top of this, reports and dashboards retain full interactivity and are protected by an extra layer of security.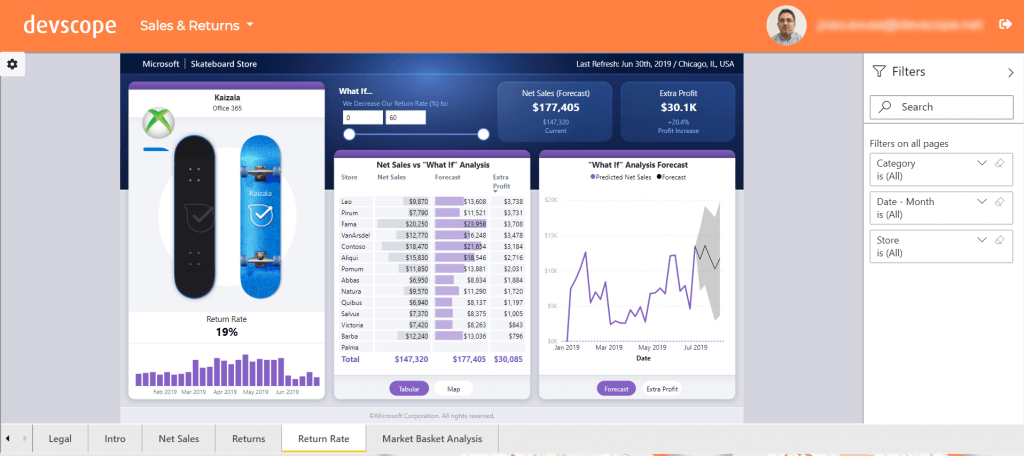 PowerBI Portal also features an innovative cost optimization system that allows organizations to set a refreshing capacity that turns reports off when inactive, instead of letting them be perpetually available in the cloud, turning them on again if any activity is detected. This simple on and off switch results in tremendous savings in your organizations' Azure hosting costs, and the more reports it currently shares, the more it will save using PowerBI Portal.
You can try PowerBI Portal for yourself soon. If you wish to be among the first to be notified once it becomes available, click here to visit the product's landing page and pre-register. We will send all users who pre-register a 30% discount code to use should they decide to purchase a license later.