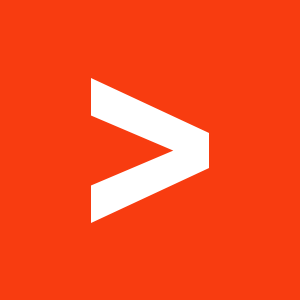 A DevScope recebeu da Microsoft o reconhecimento como parceiro de referência na implementação de soluções Business Intelligence, com a atribuição do nível Gold (nível máximo) nesta competência no Microsoft Partner Program.
Esta atribuição consolida a posição da DevScope como parceiro e fornecedor em Soluções Business Intelligence com know-how e resultados comprovados, em áreas de elevada especialização como Data Integration, Data Mining, Reporting & Dashboarding, Corporate Perfomance Management, Business Analytics &  Self-Service Business Intelligence.
As soluções Business Intelligence desenvolvidas pela DevScope  tiram máximo partido das mais recentes plataformas Microsoft como o SQL Server 2008 R2, Office SharePoint Server 2010 e Office  2010, massificando, agilizando e simplificando o acesso à informação para todos os decisores de negócio nos vários níveis organizacionais: operacional, táctico e estratégico.
O novo modelo de competências Microsoft, reconhecidamente mais exigente e melhor ajustado às várias áreas de competência tecnológica,traz também para clientes e parceiros vantagens redobradas na procura e avaliação de fornecedores, através de uma mais detalhada classificação de competências por áreas específicas de actuação.
Saberemos, com reforçada e crescente dedicação, estar a altura de cada desafio e responder sempre com soluções inovadoras, geradoras de mais valias e de vantagens competitivas. Aos nossos clientes fica aqui o nosso profundo agradecimento pelos  permanentes e exigentes desafios, pois eles são o factor chave da nossa motivação e evolução contínua.
DevScope achieved the Gold Level (maximum level) of Microsoft Partner Program. This recognition comes from the acknowledgment as a reference partner in the Business Intelligence Solutions implementation.
This award consolidates the position of DevScope as a partner and Business Intelligence solutions  supplier with a know -how and proven results in high specialization areas such as Data Integration, Data Mining, Reporting & Dash Boarding, Corporate Performance Management, Business Analytics & Self-Service Business Intelligence.
Business Intelligence solutions developed by DevScope leverage the most recent Microsoft platforms such as SQL server 2008 R2,  Office SharePoint Server 2010 and Office  2010, massifying, accelerating and simplifying the information access for all business decisors at different organizational levels, such as operational, tactic and strategic.
The new Microsoft competence model, recognizably the most demanding and the best adjusted to the different areas of technological competence, also brings doubled advantages to the supplier's selection process, by means of better competence differentiation in specific specialization skills.
With reinforced and increasing dedication we will know to cope with each new challenge creating new innovating solutions for all our actual and future clients. And we deeply and most sincerely thank our clients for  their  permanent and demanding challenges, which are a key-factor in our motivation and continuous evolution.