Client

Altri

Role

Data Analytics

Year

2021
Altri is a leading eucalyptus pulp producer and the largest biomass renewable energy producer in Portugal. With over 83.500 acres of forest under their management, Altri transforms eucalyptus wood into paper pulp in its three industrial units, a combined annual production capacity of over one million tons. Because Altri is present in the entirety of the value chain, the group also owns five renewable energy production plants from forest biomass and agroforestry through Greenvolt. The company employs over 700 people.
Altri were looking for a Business Intelligence solution to consolidate data from its many business areas. The company had a data warehouse on SAP BW, but it wasn't being used with non-SAP systems, which excluded several areas such as forest, industrial, or energy production. The company used Excel extensively and settled on Power BI to analyze data. Having worked with DevScope on a series of SharePoint Online portals for the whole group, Altri was aware of our team's expertise in Business Intelligence and invited us to perform a proof of concept (POC) with the data they had on SAP BW.
We developed a POC to see if there were any technical difficulties and obstacles, but also to give the client its first contact with Power BI. Altri's main business is paper pulp production, and inside the group's factories there are thousands of sensors constantly recording every bit of information related to materials, water, temperature, etc. By the end of each day, there are thousands of MOPS data entry points in a database. After seeing the ease with which we implemented the POC and realizing the potential of Power BI, Altri decided to move ahead.
The project started with the industrial side of business – paper pulp production -, and the first step was drawing an SAP data extraction roadmap to build an analytics cube for data exploration. Indicators on the production of paper pulp were collected and sent daily by email to the administration. Later, the emails were sent to shareholders as well, who still receive them to this day.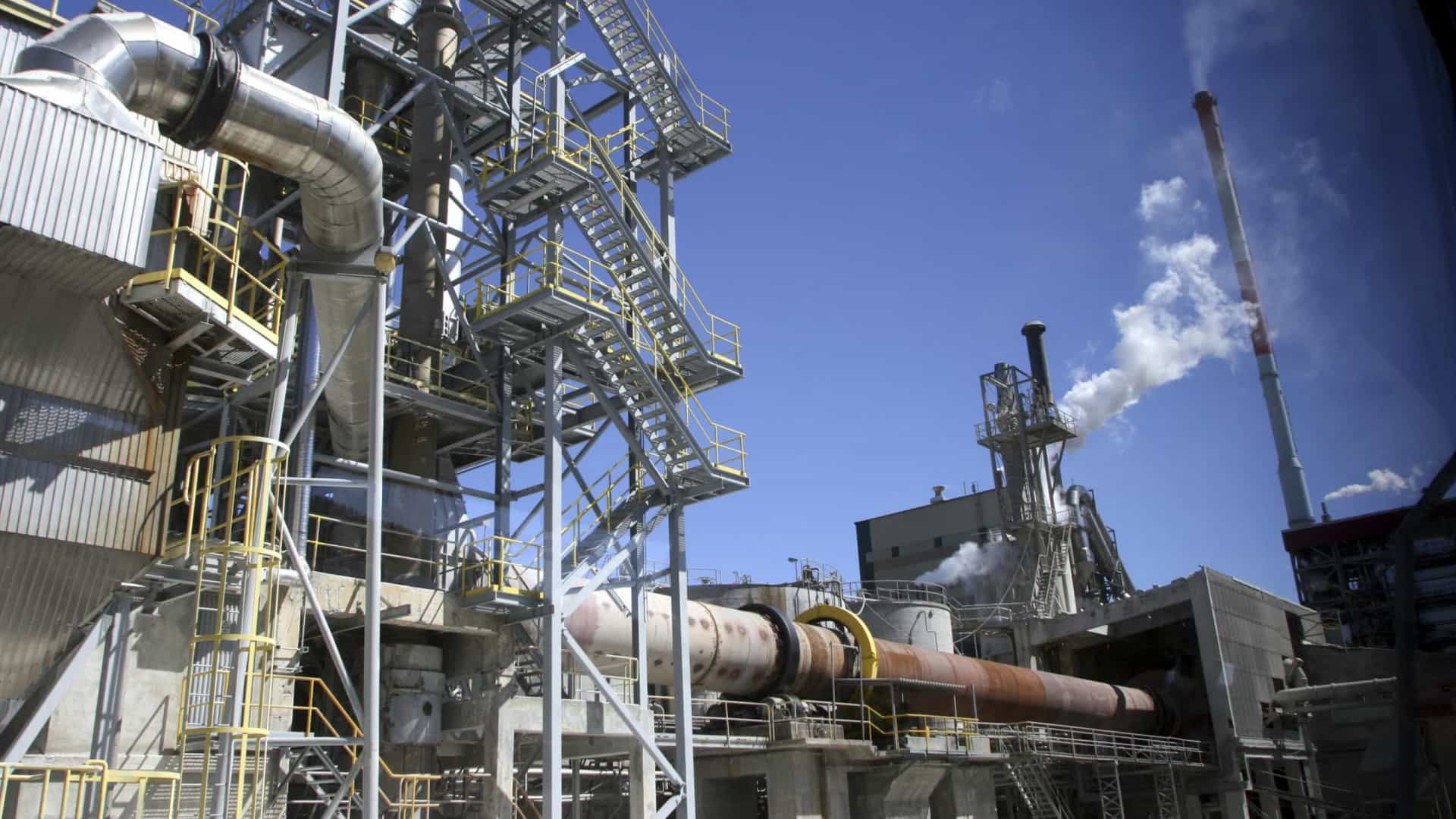 Following the success of Power BI in Altri's industrial area, the company assessed that other areas, such as Finance, Commercial, Energy Production, Laboratories, and Forest management, could also benefit from data at hand instead of performing daily or weekly data extractions. Smaller projects were drawn for these areas to transition from Excel to Microsoft's Business Intelligence platform.
In addition to Altri's main business areas, the company challenged us to develop reports on corporate governance and Azure costs and a dashboard for its forest area management. With the project expanding to new areas, Altri made a strategic decision to move the infrastructure to an Azure Data Lake to accommodate the current and future amount of data, following a recommendation by the internal Digital Transformation program, and also as a result of the project's natural evolution. The migration took less than a month thanks to our team's ETL framework, a metadata-driven modular system based on Azure Data Factory designed to be easily configurable, modellable and scalable according to the client's needs. In other words, the essence of the "Start Small, Grow Big" methodology.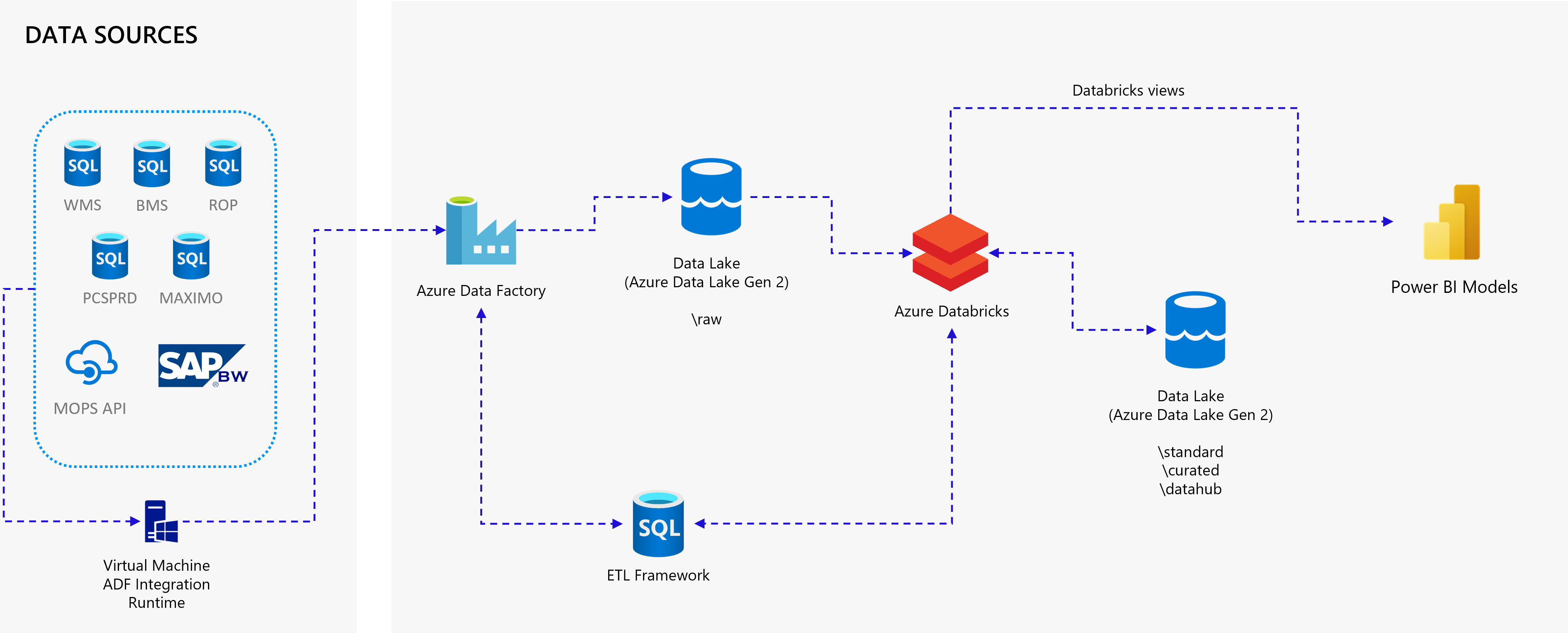 The forest management dashboard was a milestone in this project, given its impact on the area dealing with Altri's raw material: wood. Besides producing its wood through Altri Florestal, the group also purchases eucalyptus from third-party companies. Altri's data on forest management was split into several information systems, such as forest park management, purchases, sales, wood origin, or costs. The group used a handful of Excel systems to turn the data into reports, but the lack of data consolidation meant that analysis could only be performed once a month. With Power BI, forest management is now directly linked to the data sources, and information is consolidated, reliable, and always at hand. The analysis is performed daily, and expenses, budgets, contracting, and wood purchasing, among others, are now tracked in real-time in Power BI.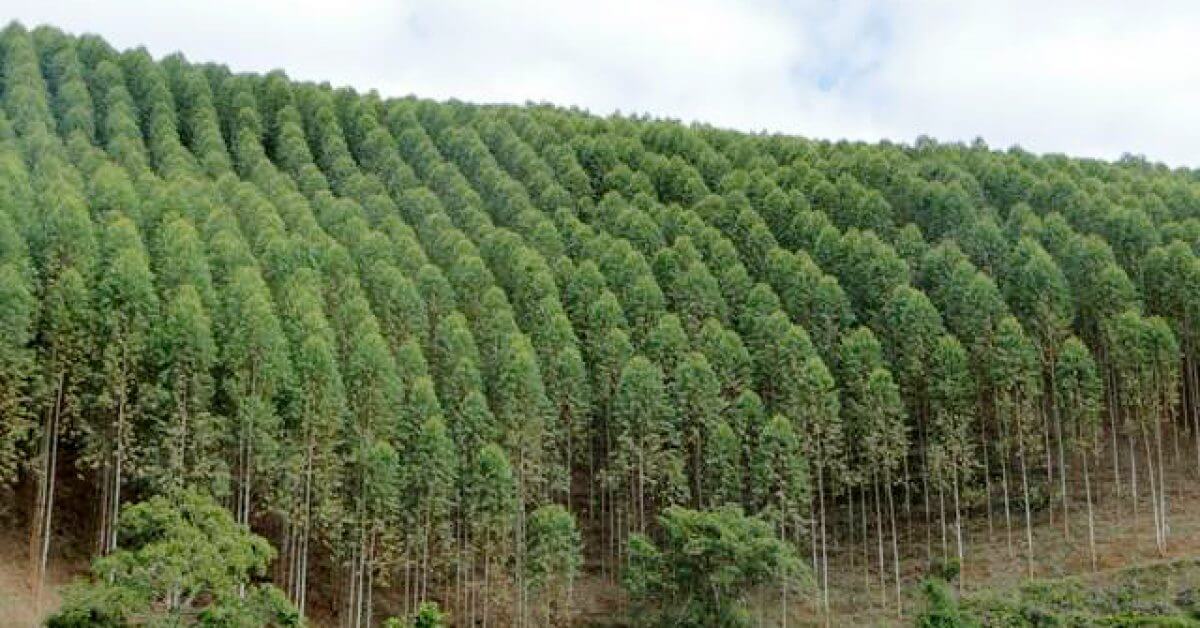 Another area where Power BI had a major impact was bioelectricity production. Pulp is Altri's main business, but its factories also produce bioelectricity from forest biomass, such as eucalyptus bark during the pulping process. The energy self-sustains Altri's factories and any excess is injected to the Portuguese energy distribution network. Before DevScope's Power BI project, information on this area's finance and production was clumped together. Altri took the occasion to separate the financial area from the energy, but also the industrial area from bioelectricity, so teams only need to navigate through their data.
"Our daily goal in this partnership has always been simplifying the analysis of processes for Altri employees and improving their decision-making based on available analytical data."

– Pedro Fardilha, BI Specialist at DevScope
Power BI is also helping Altri predict costs. In addition to producing wood, Altri also purchases it from suppliers and, to anticipate the price of the raw material, they need access to the Consumer Price Index (CPI). Altri extracted the index manually once a month, whenever it was available – which wasn't always on the same date every month. Through INE's API and Power Query, the CPI is now connected to Power BI and lets Altri know how much wood is costing the company by the middle of the month.
DevScope products also managed to make their way into Altri's Power BI structure, namely PowerBI Tiles Pro and PowerBI Robots. Despite being a Power BI report automation tool at its core, PowerBI Robots is used as an audit evidence tool in several areas, thanks to its record-keeping capabilities, but also to send reports to a public smart TV. In turn, PowerBI Tiles Pro is used to embed reports in PowerPoint presentations or Word documents to support decision-makers.
Transition to Power BI was smooth, with DevScope providing basic and advanced training to help all employees move from Excel.
Altri's Power BI kicked off back in 2018, and it's a prime example of our Business Intelligence team's modus operandi, "Start small, grow big". What started as a simple POC evolved to incorporate all major business areas and keeps growing to include new ones as well as functions that make internal and external processes more efficient than ever.
"This isn't a closed project. It's always ongoing."

– Paulo Pereira, Application Support at Altri
Whenever Altri starts a new project, they also start working on its accompanying Power BI report or dashboard. One such example is the recent Billing area, born with a Power BI KPI dashboard measuring invoice accounting times, payments to customers and suppliers, and balances.
As Altri keeps evolving and expanding, so will its Business Intelligence structure supported by Power BI.
Progressively moved Altri's many business areas from Excel operations to Power BI.
Created a data-driven culture at Altri by replacing occasional manual data extractions with automated extractions that provide data in real-time.
Built a scalable and robust Big Data solution on the Microsoft Azure cloud platform.