Client

Olicargo

Role

Business Intelligence

Year

2019
The larger the company, the harder it is to assure everyone is working with the same information.
Olicargo is a transport and logistics company with branches in Portugal, Angola, Mozambique, and China, and is represented by an international network of over 4.000 offices all over the world. Starting as a modest family business in the late 1980s, Olicargo remained so until 2012 when the newly formed SGM Logistics Group acquired the company and gave it a massive boost. With the introduction of capital, know-how, and the "Always moving ahead" philosophy, Olicargo saw its €3M/year business grow to €40M. Its small team of 8 employees in Porto and Lisbon also jumped to about 250 scattered all over the globe.
Olicargo's international expansion faced a few challenges, chief among them the ability to centralize, access, and control information. Much like the company itself, Olicargo's data was spread across several countries and systems. Offices worked separately and sent Excel files back and forth, a clear sign that the company needed Business Intelligence. After witnessing the work with Power BI DevScope did for Contidis, – an Olicargo partner since day 1 – decision-makers got in touch with our BI team and told us about their need for reliable, readily available information.
The Olicargo project started in late 2017, when Ruben Cunha, BI Developer at DevScope, worked on a two-week Proof of Concept (POC) based on data from Excel files relating to cargo handling processes. Olicargo immediately took notice of what Power BI could do for their business and hired Ruben to work with their control and management staff and implement it on-site during the following year.
"In two weeks, Power BI gave us what took us months or even years to do. One of DevScope's advantages is the ability to show results in a short amount of time. It was a display of capacity and potential."
– Paulo Salgado, CEO at Olicargo
DevScope started by tackling the commercial and operational areas, giving Olicargo a clear vision over their expenses, budgets, sales and margins, processing, and customer portfolio. The results were great, and Olicargo decided to expand Power BI to its remaining business areas. During the following months, detailed Business Intelligence reports were created for finance, treasury, marketing management, human resources, procurement, warehouse cargo, and fleet management.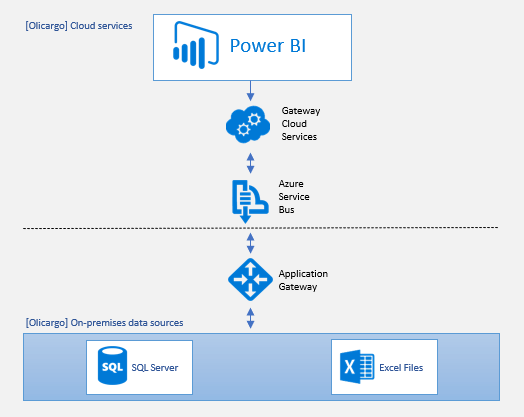 Stating that Power BI profoundly altered Olicargo is no understatement. During the process of gathering data to feed these reports, the company took the opportunity to reorganize itself and rethink many of its internal and external operations.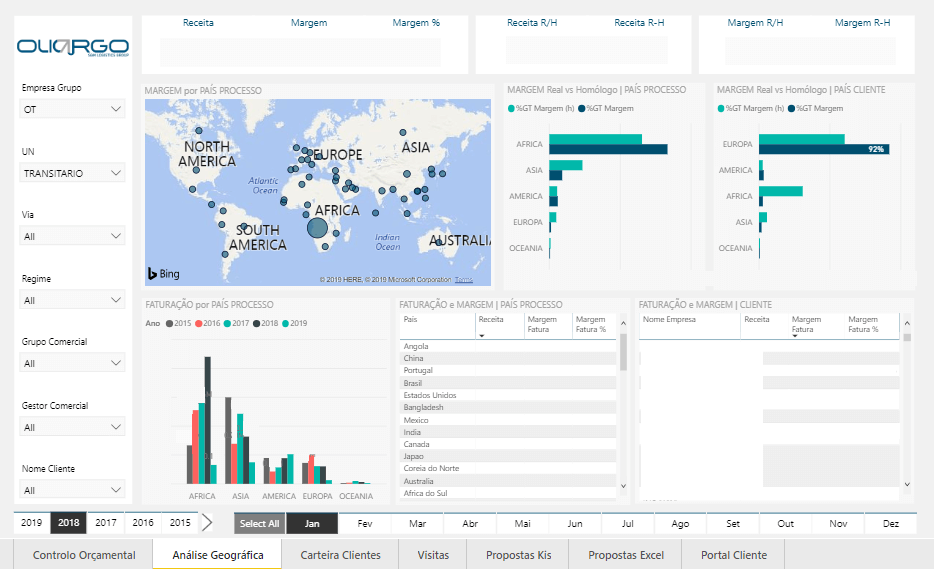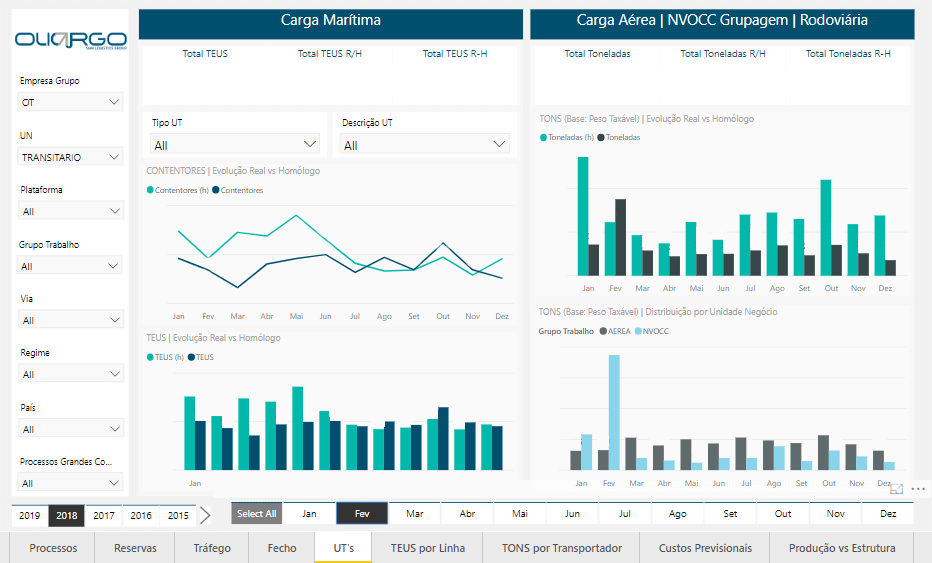 Part of DevScope's approach when implementing a solution is assuring the client becomes as autonomous as possible using it. As a result, 5 Olicargo staff members were mentored by our team in Power BI. It didn't take them long to become proficient enough to create their reports and dashboards. More importantly, they now fully understand Microsoft's platform's capabilities and are identifying new opportunities to add to the company's reports.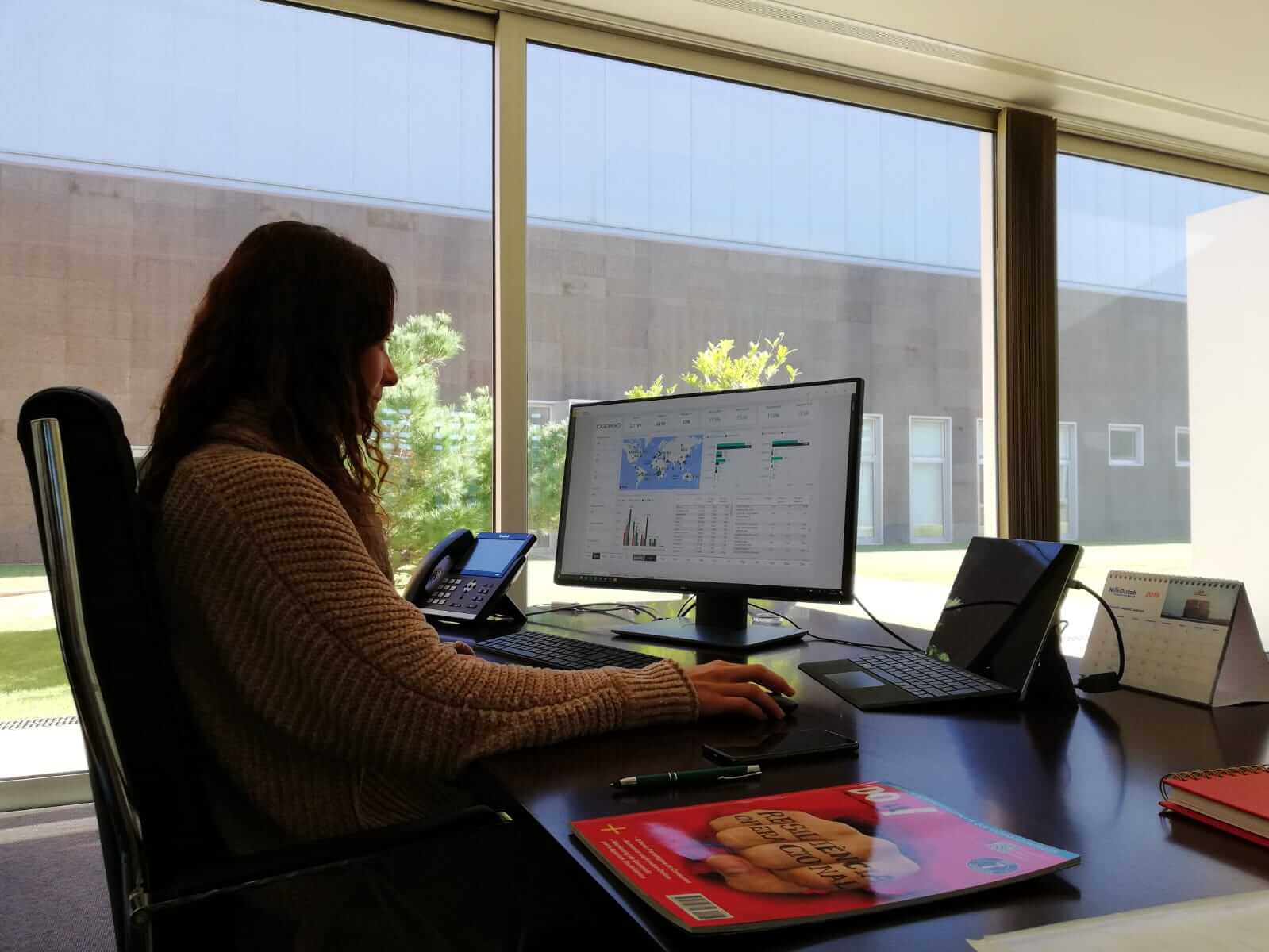 Automating report distribution with PowerBI Robots
Olicargo was also one of DevScope's first clients to take full advantage of PowerBI Robots, our in-house developed solution that allows users to automate the delivery of Power BI reports and dashboards. Olicargo uses PowerBI Robots internally – to display business indicators in the smart TV's spread around the company's HQ –  but, most notably, externally, to regularly and automatically send clients reports of their activity with Olicargo by email. These are not special custom made reports but extracted directly from Olicargo's own Power BI, taking full advantage of PowerBI Robots' filtering abilities to only show clients the information they need.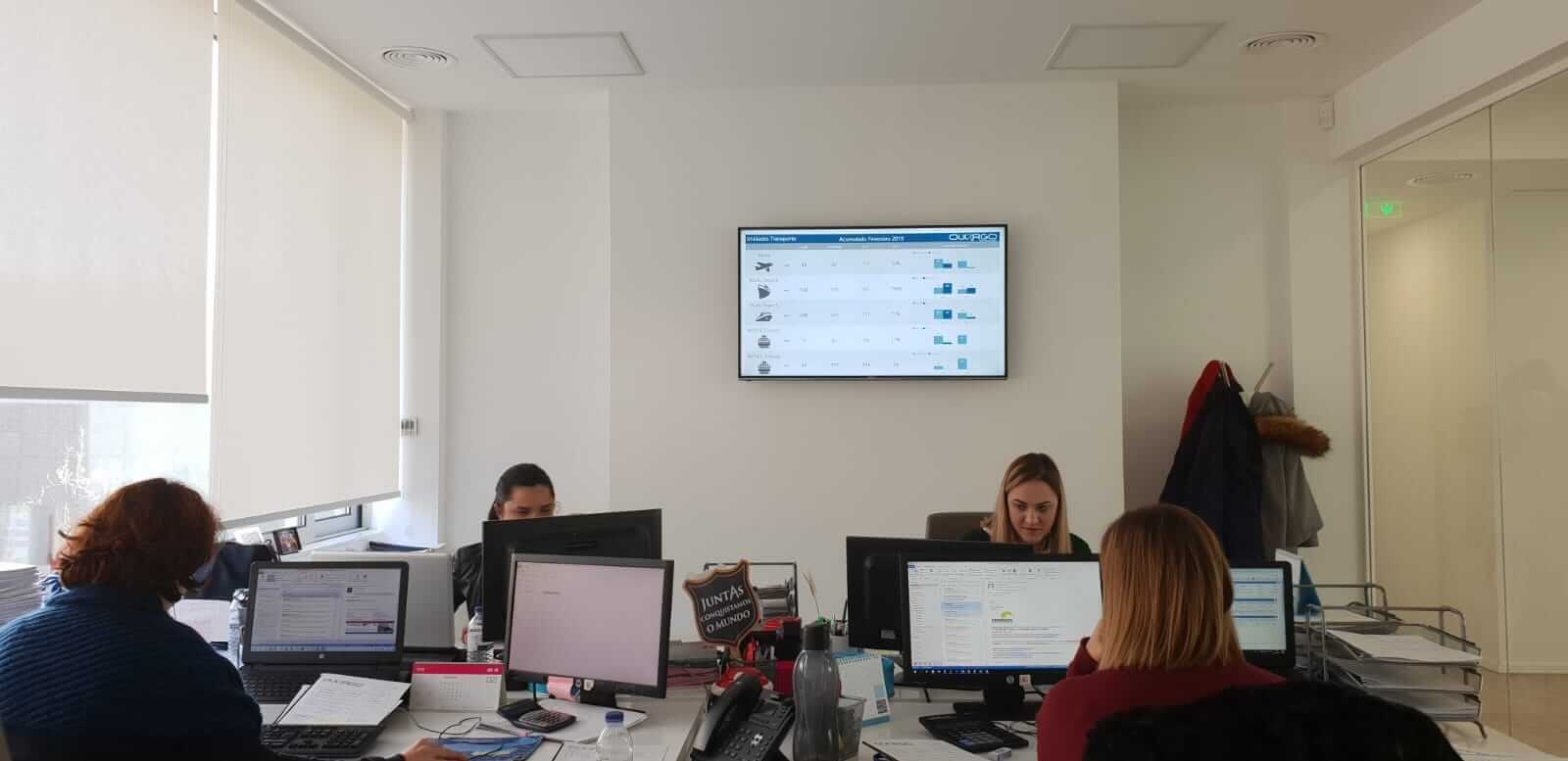 A little over a year after the project's kick-off, Power BI has become an integral part of the daily life at Olicargo. The company's entire operation effectively transitioned to Microsoft's platform, and Key Performance Indicators are constantly shared with everyone at Olicargo, be it at the gorgeous container ship-shaped headquarters in northern Portugal or the office in China.
Power BI processes information on a daily basis and sharing Excel files became a thing of the past. So did the many requests between the different areas at Olicargo – everyone is now on the same page and feeding off the same source of information. Gone are the days of sending emails asking how much the company is billing, how much they're carrying, or how many tons of air cargo they're doing. In conclusion, decisions are more educated than ever and backed by the most recent data at hand.
"We broke with the past. Power BI sort of revolutionized the company's strategic management. It's now based on Power BI and the information it gives us. I rarely resort to Excel files, and when I do, they're always connected to Power BI. The whole company is."
– Paulo Salgado, CEO at Olicargo
Translated Olicargo's several business areas to Power BI by creating full-fledged, granular reports of each of them.
Mentored Olicargo's employees in Power BI, effectively making them proficient in the platform.
Fully automated internal and external Power BI reports with PowerBI Robots.
Do you want to learn more about DevScope's solutions? Contact us.
Are you a DevScope client and would like to have your case study featured here? Get in touch