Adopting an Artificial Intelligence & Machine Learning solution is a game-changing move for any organization. Among other things, AI helps accelerate business goals, improve quality, and, through automation, frees the most valuable assets on any organization: its workers.

Many organizations have AI potential but making the leap to AI value requires a strategy and AI expertise. A pioneer in Portugal with several years of experience, DevScope's AI & Machine Learning team has developed many revolutionary and award-winning solutions, with an emphasis on the healthcare sector.

Our team is focused on leveraging AI to bring value to your business and accelerate revenues.
Work with us
Make the leap from AI potential to AI value
We're constantly looking at ways machine learning ingenuity can be leveraged to help our clients perform faster decisions, increase their productivity, detect anomalies, and implement business process automation. We focus on custom solutions based on proprietary or open-source algorithms and frameworks that not only promote automation but also helps organizations solve complex tasks.
DevScope offers one of the premier AI & Machine Learning services in Portugal, with a team of Data Scientists and AI Engineers that help build, train, test, optimize, validate, and deploy machine learning models.
Our services include image analytics, conversational interfaces/chatbots, deep learning, predictive and prescriptive analysis, statistical modeling, data mining, supervised/unsupervised learning, recommendation systems and forecasting.
What can AI do for your business?
The DevScope AI Lab approach
We start by assessing the client's needs and data at hand. We analyze with the client where there's room for improvement, draw the challenge and discuss which solutions would be the most effective tackling it.
During this initial phare, our team works closely with the client to access the data we need, but cooperation persists throughout the project. Having both teams working together ensures goals are met and the project is aligned with the client's vision.
After agreeing with the client on what we'll be working on, our next step is to bring that idea to life.
A plan is drawn, tasks are issued, and a deliverables timetable is created. We then build a prototype that allows us to sample test the client's data and start iterating. This prototype is assembled internally so the client doesn't have to incur in additional expenses on iterations.
Once the client agrees that the prototype is mature enough, we start working on a deliverable solution.
Our team is made up of experts in the fields of Data Science, Machine Learning, Software Engineering and Project Management that work to extract value from your data and implement your custom-made solution into your existing system.
Multiple tests are run to ensure everything is working perfectly, and our team is always available to help solve any issues that may come up and answer all questions.
After deploying your solution, your team will be ready to take full advantage of it and reap the rewards of working with a state-of-the-art algorithm that improves your business outcomes.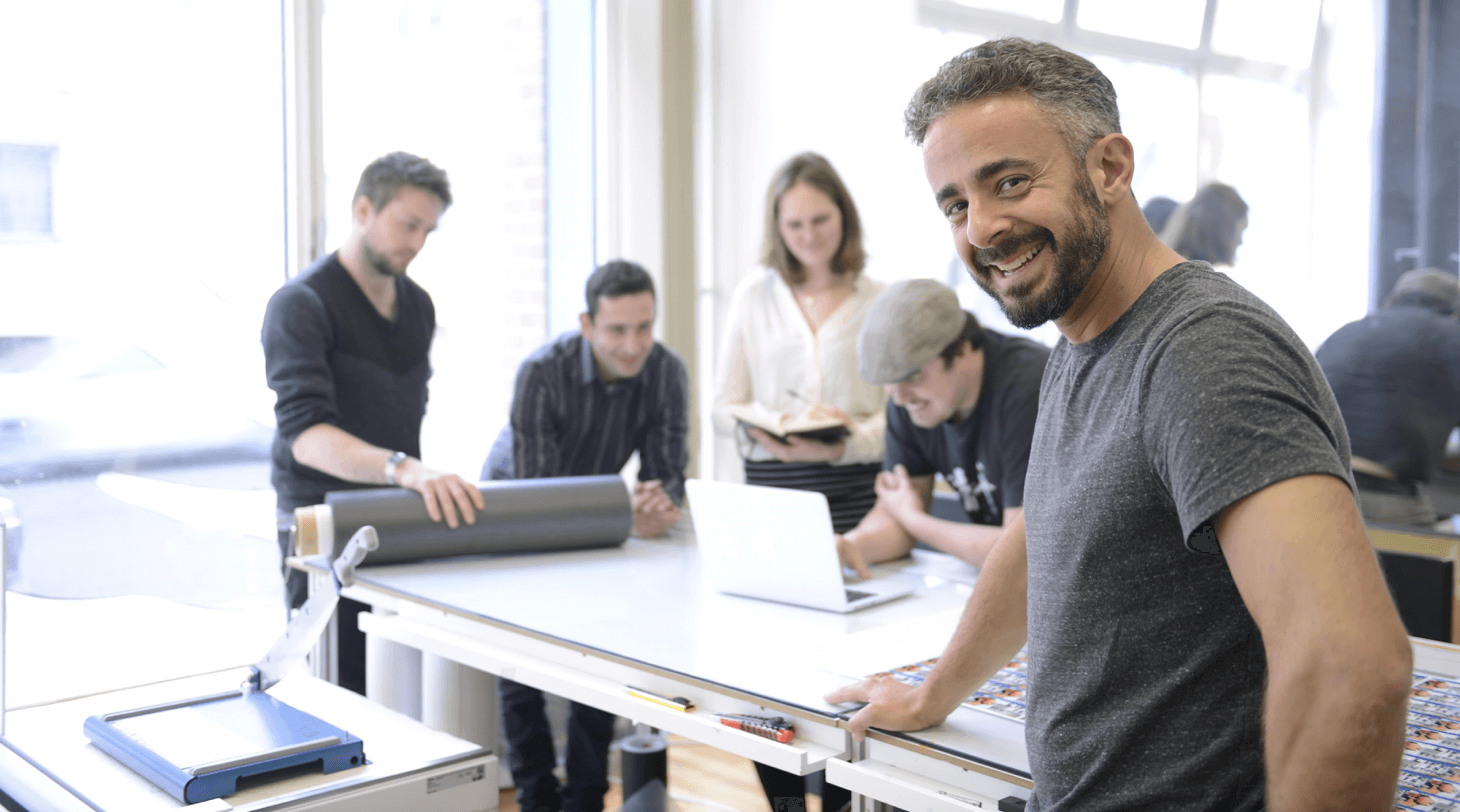 Looking for training in something in particular?
Contact us at [email protected] to see if we are apt to deliver a training session on that subject.